Join the Foundation Board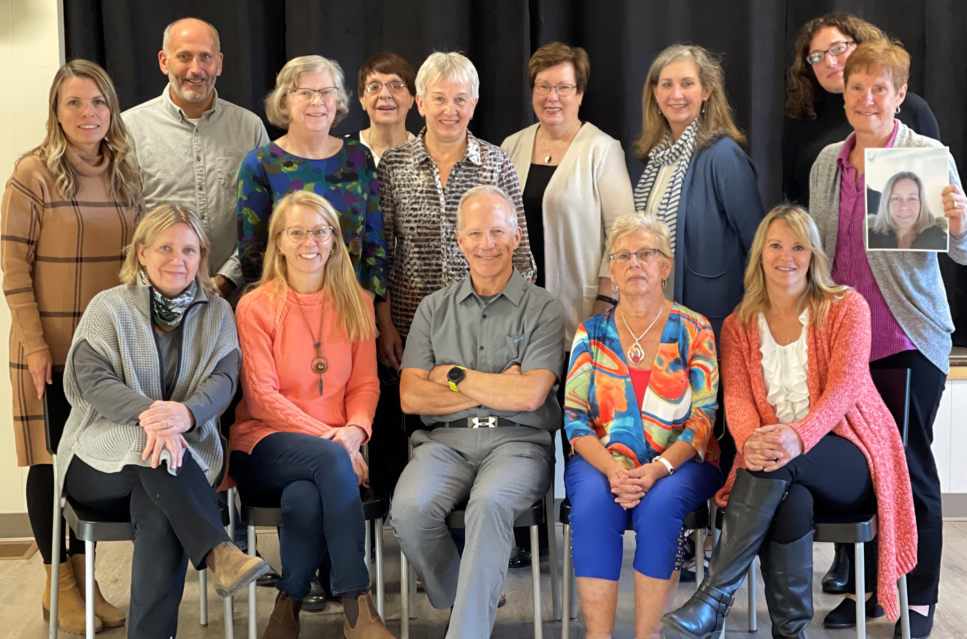 We are so fortunate at the Foundation to be supported by a hardworking volunteer Board of Directors. Day after day, our Board volunteers bring their passion, insight, experience and resources to the team to help us with our fundraising efforts to ensure that our healthcare organizations have the equipment they need to provide excellent care close to home!
We are proud to welcome five new directors to our board for 2022-2023. The St. Francis Valley Healthcare Foundation Board of Directors are pictured below, left to right, back row: SFVHF Executive Director Erin Gienow, Directors Bruce Willmer, Heather Poliquin, Lorraine Finn, Treasurer Christine Hudder, Colleen Buch, Sheilagh Dunn, Lynn Beauchamp, and Board Chair Karen Tierney (holding photo of Vice Chair Mary Conway). Pictured, sitting, left to right: Marie Finnerty, Cheryl Reid, Sean O`Dwyer, Pat Pilgrim and Jill Vermaire.
If you are interested in making a difference for local healthcare in your community, please contact Karen Tierney at 613-756-3044 ext. 217.