Catch the Ace
Congratulations to Dianna Dombroskie our Lottery 5 Catch the Ace Winner!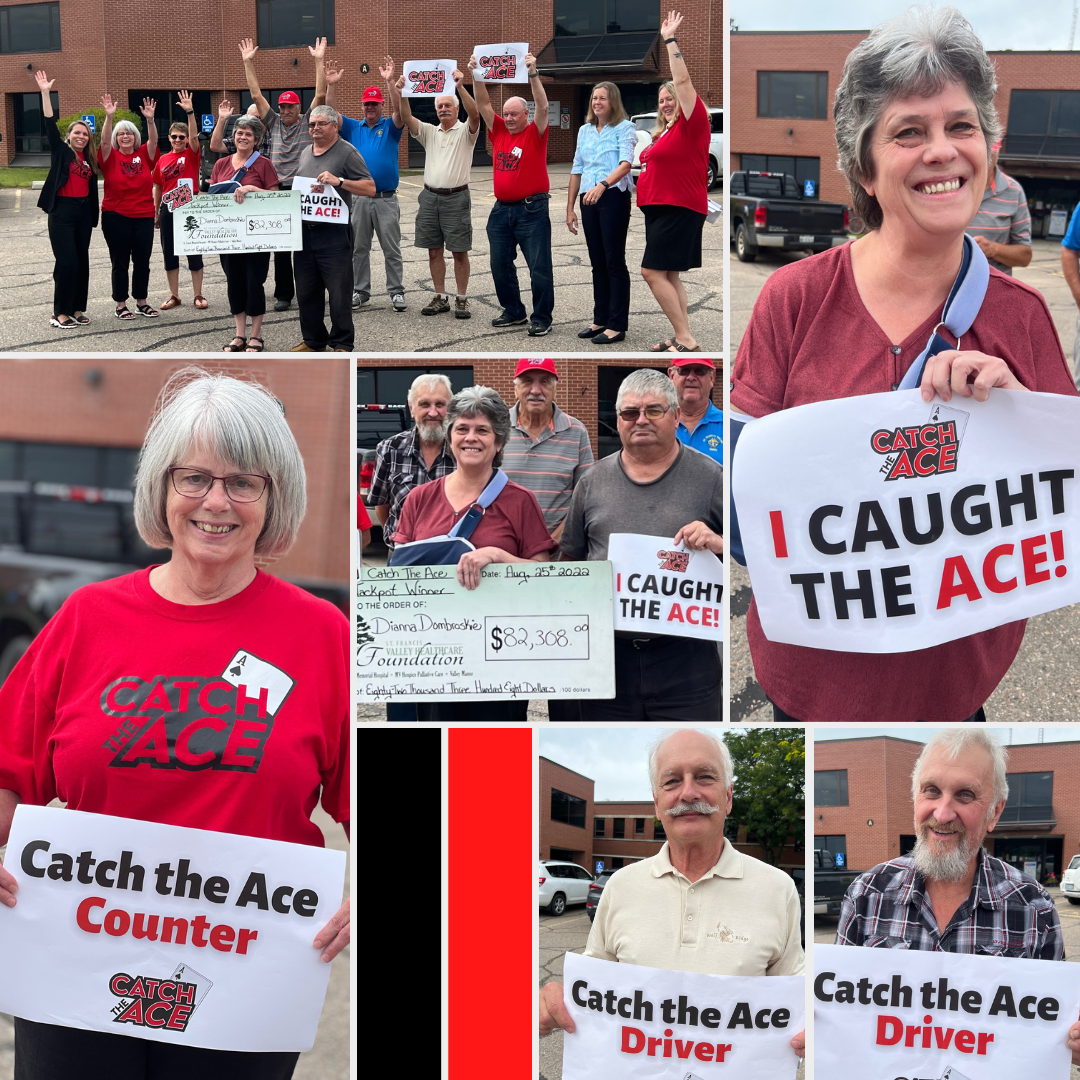 Congratulations again to our Catch the Ace winner Dianna Dombroskie, who stopped by the Foundation recently to pick up her winnings! Dianna's name was pulled during the Week 42 draw. She chose number 45 and found the Ace of Spades! This means she won the weekly prize PLUS the progressive jackpot.
Dianna is grateful for the care she has received at the hospital, especially after fracturing her arm. She plans to do some renovations to her home and maybe even taking a short vacation.
Thank you to all of our wonderful volunteers, vendors and to everyone who purchase tickets every week! Proceeds go toward purchasing vital hospital equipment.
Look for updates on another Catch the Ace lottery SOON!
---
Here's how the lottery works.
The lottery starts with 52 playing cards individually sealed in manila envelopes numbered 1 through 52 and secured in a display case. Nobody knows which envelope contains the Ace of Spades – until the lucky winner catches it!
When tickets are purchased supporters will be asked to pre-select an envelope number on their ticket stub. The lucky weekly winner takes home 20% of that week's ticket revenues and the envelope number selected on the ticket will be opened to reveal a playing card. If the card is not the Ace of Spades, the card will be destroyed and the lottery continues for another week. If the card is the Ace of Spades, the weekly winner also wins the progressive jackpot! The progressive jackpot grows each week with 30% of weekly ticket sales revenue being added in.
For complete rules and regulations click the link below.
---
This Week's Winner
---
Previous Week's Winners