Friends of St. Francis Annual Charity Golf Tournament and Online Auction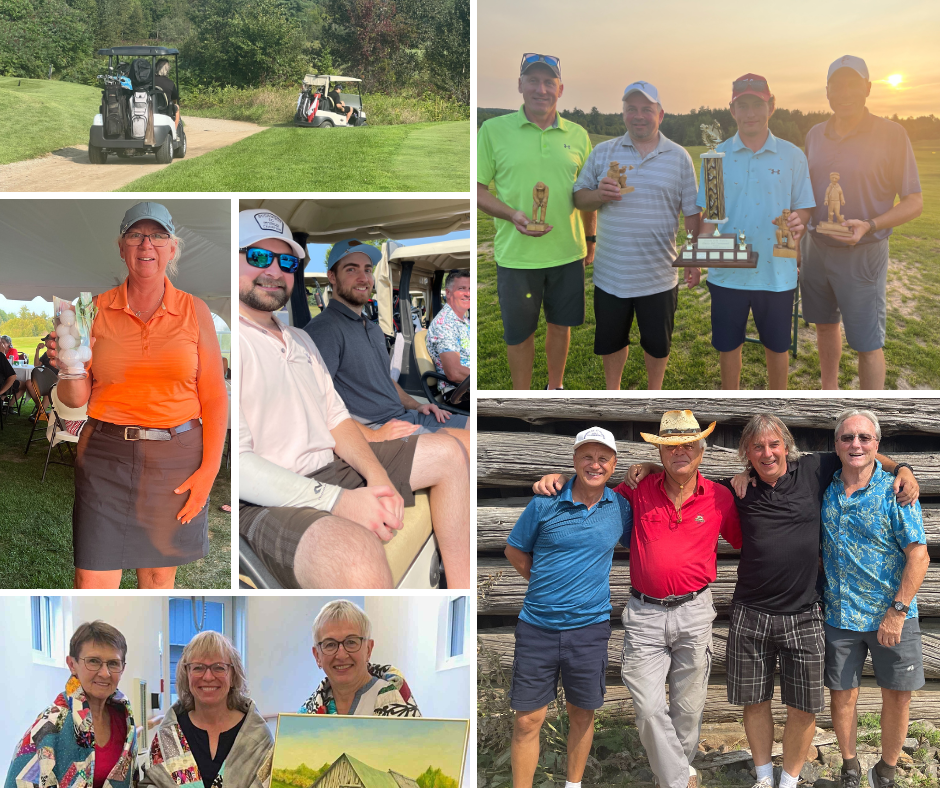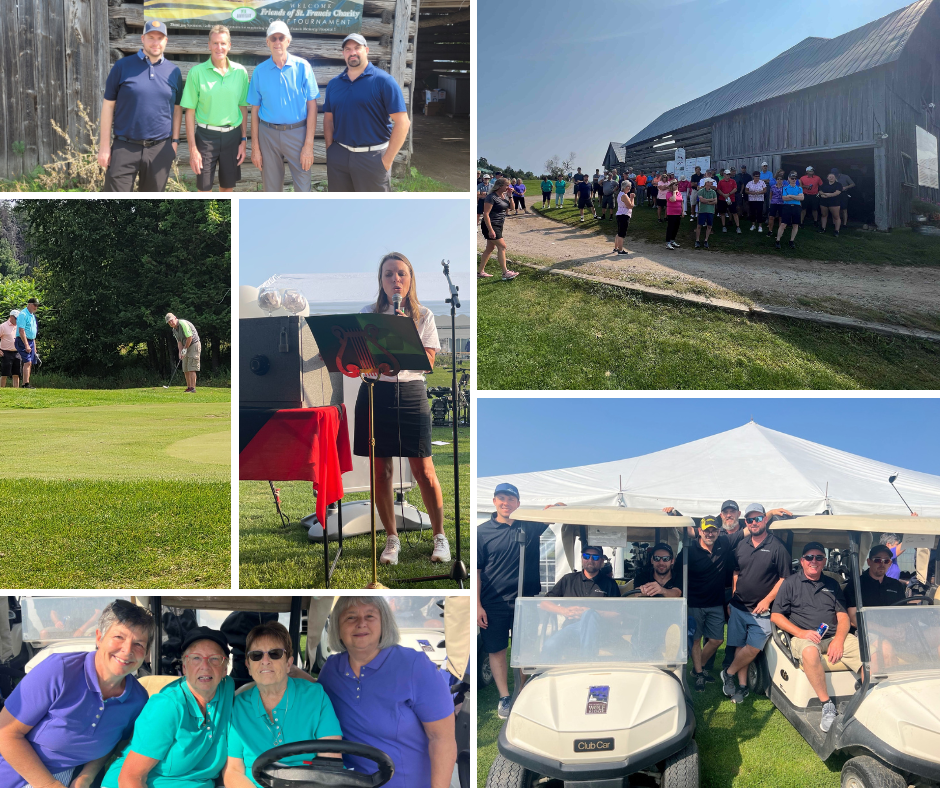 A total of 38 teams gathered at the Homestead at Wolf Ridge Golf Course for the 19th annual Friends of St Francis Charity Golf Tournament on Friday, Sept. 1, 2023.
Running in conjunction with the tournament was the popular online auction that wrapped up on Friday as well. Volunteers and staff of the St Francis Valley Healthcare Foundation organized both events and were thrilled with the results.
Erin Gienow, Executive Director of the SFVHF, said proceeds from the tournament and auction will help support the needs of local healthcare, including the purchase of two digital Workstations, two stretchers, and a telemetry unit/pack for St. Francis Memorial Hospital.
Although exact figures are still being tallied, this year's events were very successful.
The winning foursome in the tournament was Kenny Yandernoll's team with a score of minus 15. Teammates included Tony Shulist, Jack Shulist and Lyle Shulist.
The putting contest was won by Jonathan Davidson, who received a gift certificate from the Ash Grove Inn for a night's stay, dinner and breakfast.
The following contest winners won gift certificates for Metro gift cards donated by the Barry's Bay Metro: Brent Dalgleish and Shirley Radey (Men's and Ladies Closest to the Line, respectively; Mike Murack (Men's Most Accurate); Scott Gougeon (Closest to the Pin on Green); Mike Weatherbed (Men's Most Accurate); Matthew Grys (Longest Putt); Doreen Shulist (Ladies Most Accurate); Linda Kloosterman (Closest to the Pin – Ladies); Linda Yuke (Ladies Most Accurate); and Allan Mullin (Closest to the Pin on Green – Men's).
Brian Moore won gift cards donated by Golf Town for being Closest to the Target on Hole #5.
During dinner, Chief Operating Officer Greg McLeod thanked everyone who made the day a success, including the 152 golfers, over 125 sponsors (golf and online auction), bidders, and many volunteers. He said although it's always nice to gather for a round of golf, the tournament has a greater purpose in that it's raising funds which will eventually help our neighbours, friends and loved ones someday.
Those present were also entertained in the afternoon by musical guests, Dr Jason Malinowski, Amy Easton and Kirk Harber who are members of the Odd Men Out band.
While fun was had by all, Gienow added, "we hope that everyone that contributed to the tournament and online auction know that they are making a tremendous impact on local healthcare by ensuring that our wonderful staff have the tools they need to care for us all!"
---
2022 Friends of St. Francis Charity Golf Tournament!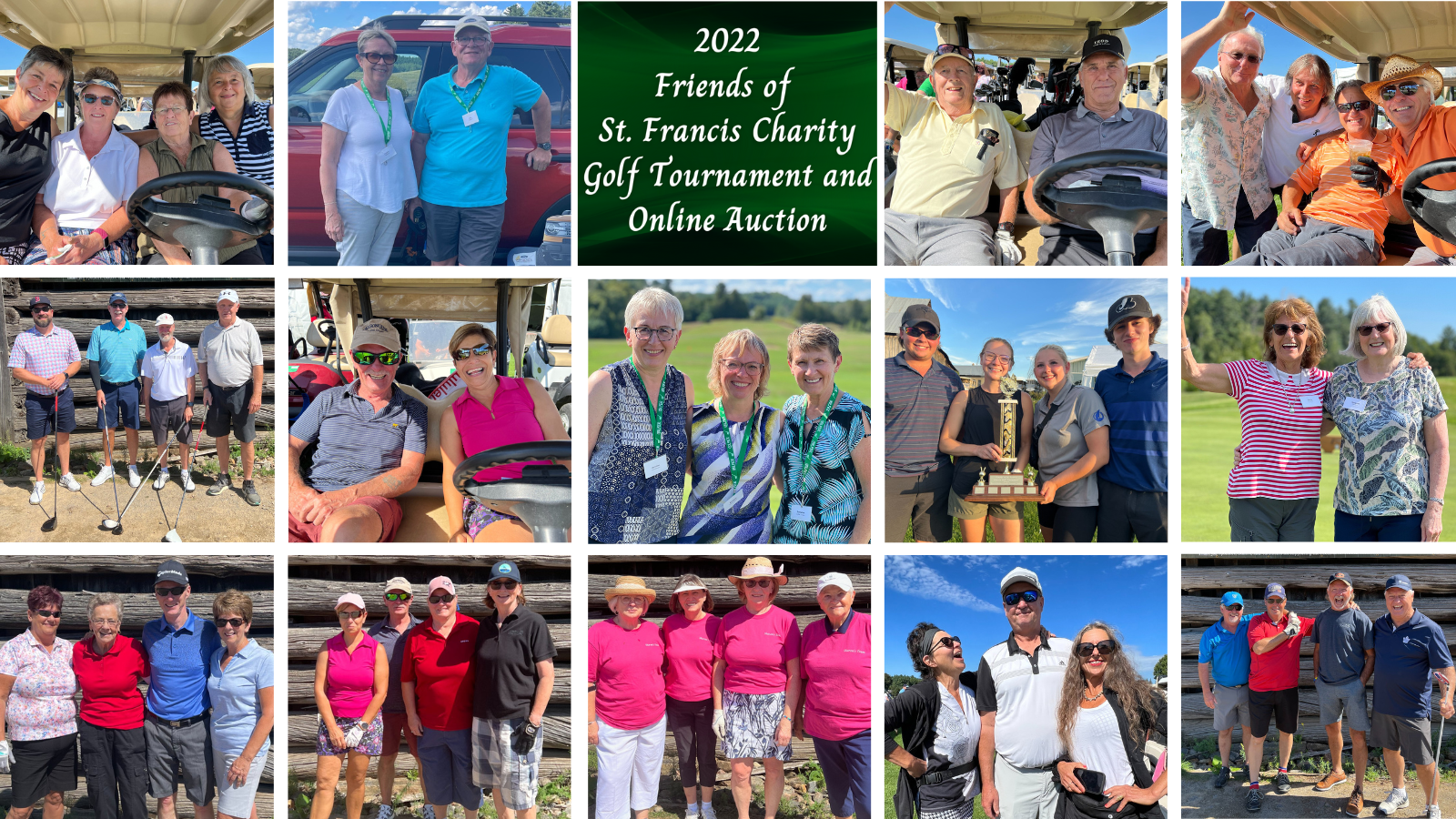 Thank you to our many sponsors who supported the 2022 Friends of St. Francis Charity Golf Tournament and Online Auction!
---
2021 Friends of St. Francis Charity Golf Tournament!
View the welcome video on YouTube by Clicking Here.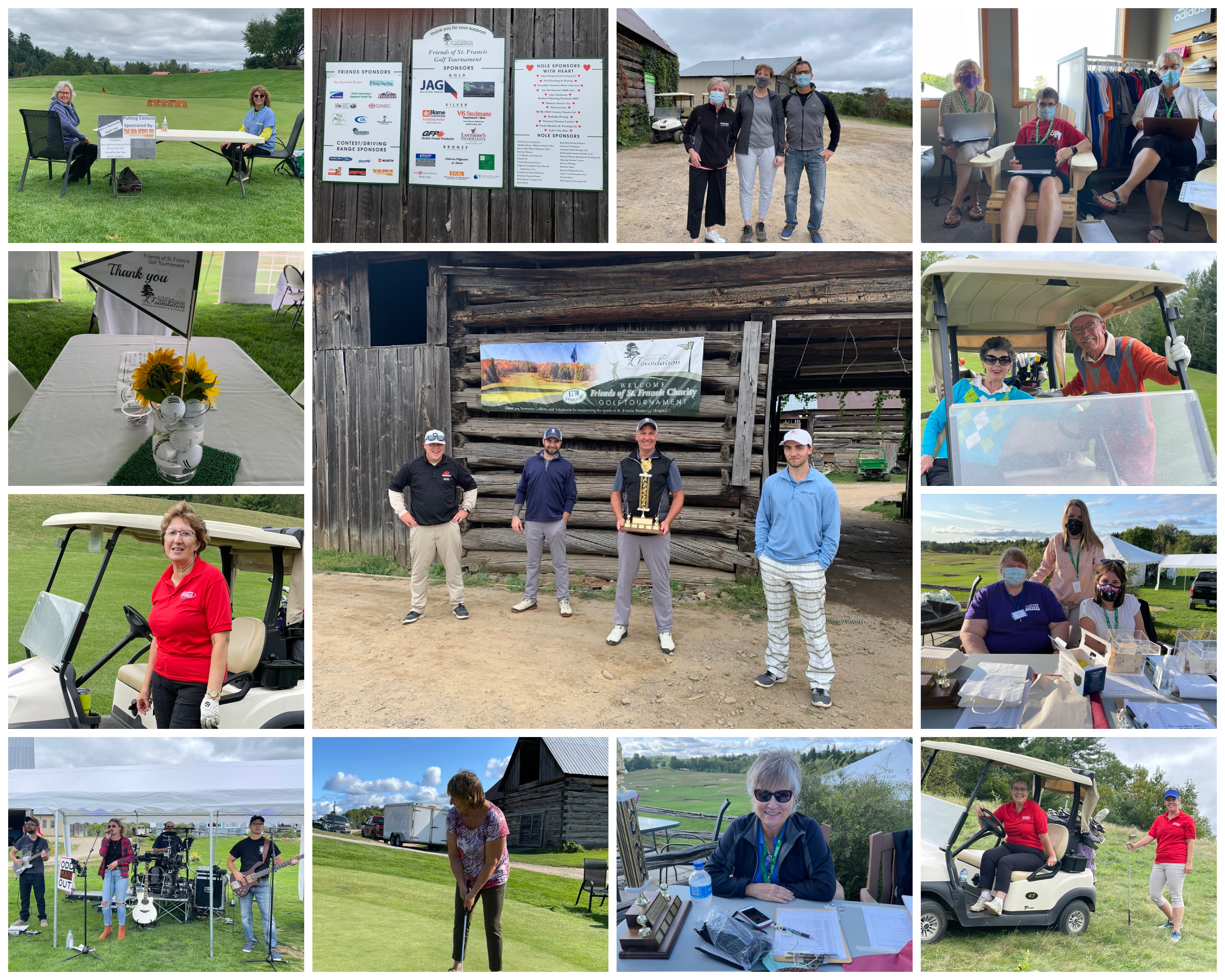 ---
2020 Friends of St. Francis Virtual Charity Event!