Monthly Giving Club
We Need Your Help!
Would you spend $10 a month to ensure that the hardworking staff at St. Francis Memorial Hospital have the equipment they need to care for us all when it is needed most?
Find out more about becoming a member of our monthly giving club in our newsletter.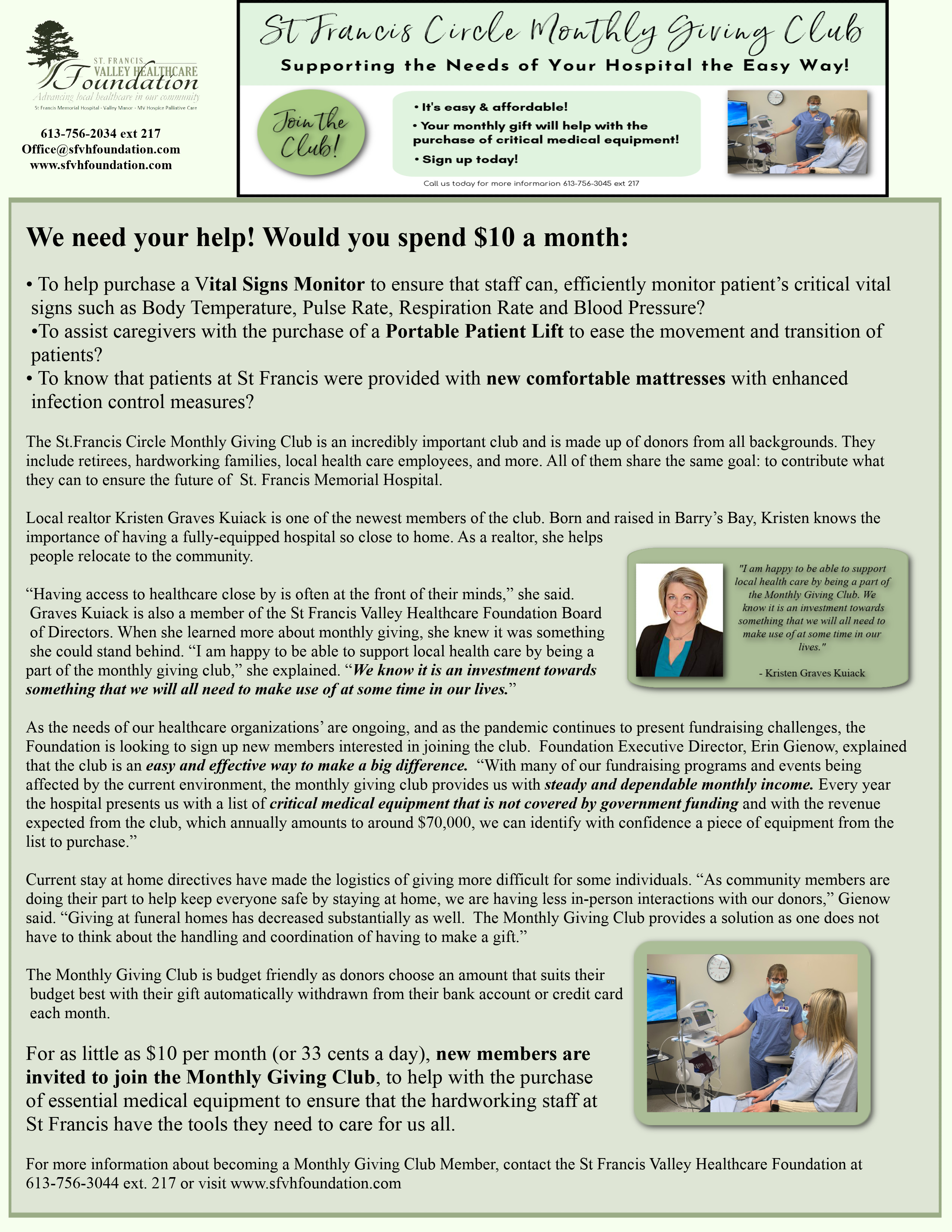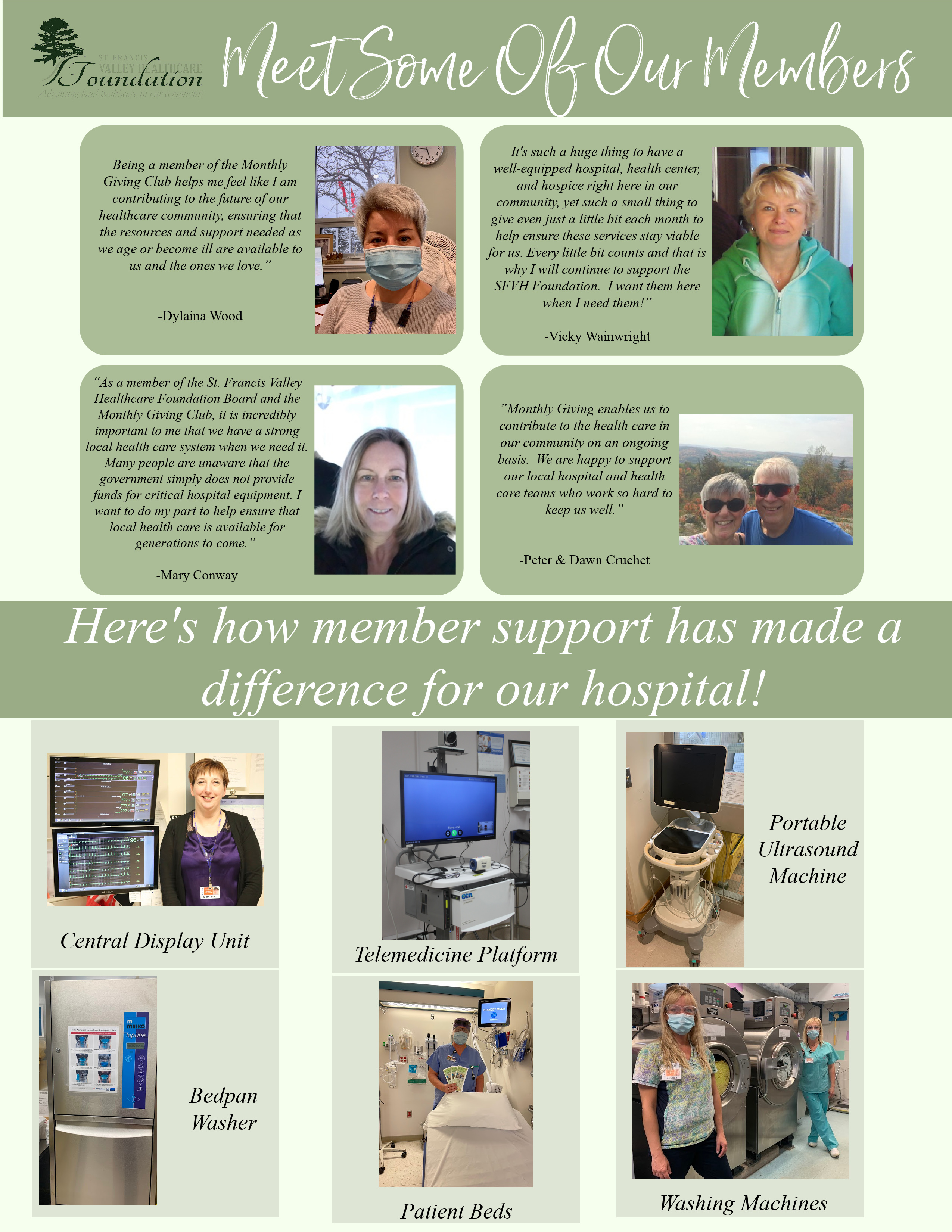 Join the Club! The St. Francis Valley Healthcare Foundation is currently running a membership drive for our St. Francis Circle Monthly Giving Club.
Consider joining the club at $15/month and help us purchase equipment for our hospital! For more information about becoming a Club Member, please contact us at 613-756-3044 ext 217